Bananas Foster
---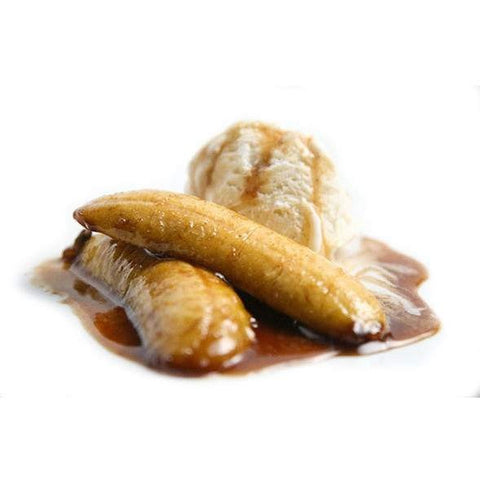 Sensuous bananas, warm brown sugar, and rum blended with cool vanilla ice cream create a creamy and smooth e juice that's impossible to resist. One of our most popular dessert vapes, Bananas Foster E Juice echoes the guilt-inducing flavor of digging into a bowl of bananas that chefs have elegantly flambéed with sugar, cinnamon and liquor, and served a la mode after you've almost filled up on a savory dinner. The beloved dessert dish got its start in New Orleans several decades ago, but you can still dig into the authentic taste when you vape our Bananas Foster E Liquid. This is one electronic cigarette flavor that's sinfully delicious!
* When refering to the nicotine strength it's actually the amount of nicotine in milligrams for each millilitre of E-Tonic, expressed as mg/ml.
* If you prefer a nicotine strength that is not listed in the options, please choose the closest option and write us the amount in the comments (Not applicable for samples that comes only without nicotine).
Your Reviews
Are we hitting the spot? We'd love to know what you think so let us know by leaving a review
Related Products
---